Outreach & Media
Outreach
Keney Park Sustainability Project (KPSP)
I'm currently assisting the Keney Park Sustainability Project (KPSP), based out of Hartford, CT, with their beekeeping initiative. KPSP is a non-profit organization located in a federally designated Promise Zone. They aim to provide education about sustainable practices to the surrounding urban community through hands-on programs. KPSP currently has four thriving hives which are used for honey production and community education workshops!
Software Carpentry
As a certified, volunteer instructor for a non-profit organization called Software Carpentry, I work alongside other data science experts to give free (or minimal cost) coding workshops to university students and researchers. As a former Software Carpentry attendee, I am delighted to give back and pass on this knowledge to others.
Beekeeper Mentoring
Mentoring new beekeepers is something I also enjoy immensely. If you're interested in getting started, look for local beekeeping associations in your area or reach out to me with questions!
Ask a Brain Scientist
I have recently started working with Dr. Fumiko Hoeft on her Ask a Brain Scientist series, where kids aged 8-13 can attend, learn, ask questions, and receive a Junior Neuroscientist certificate for their participation.
Media
UConn Today: The Psychologist and the Bees
I am very excited to share a recent feature of myself and KPSP by UConn Today! Through service learning, academics are able to ground their work, practice their science communication with the broader community, and give back to others. I'd like to give my sincerest thank you to Jaclyn Severance (News & Information Officer) and Thomas Rettig (Multimedia Producer) from UConn Today for inviting me to take part in this project. Their efforts toward this piece shine through in the final production, and I can not thank them enough!
Click here to read the article or click below to watch the video: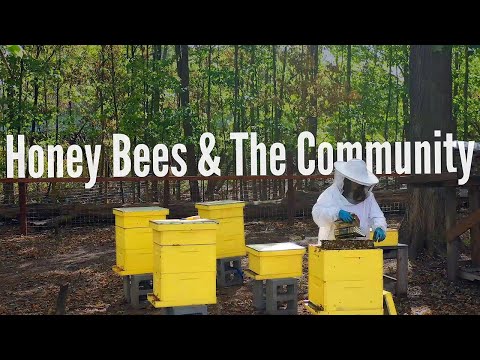 UConn Magazine
Alongside Fumiko Hoeft, Nathan Luatz and I have been working on the Ask A Brain Scientist webinar series. UConn Magazine did a piece on this incredible outreach effort.
IBACS Digest
I recently interviewed with the Editors of the IBACS (Institute for the Brain and Cognitive Sciences) Digest on my experience with the 2019 Graduate Student Summer Fellowship. Check back for when the interview goes live!